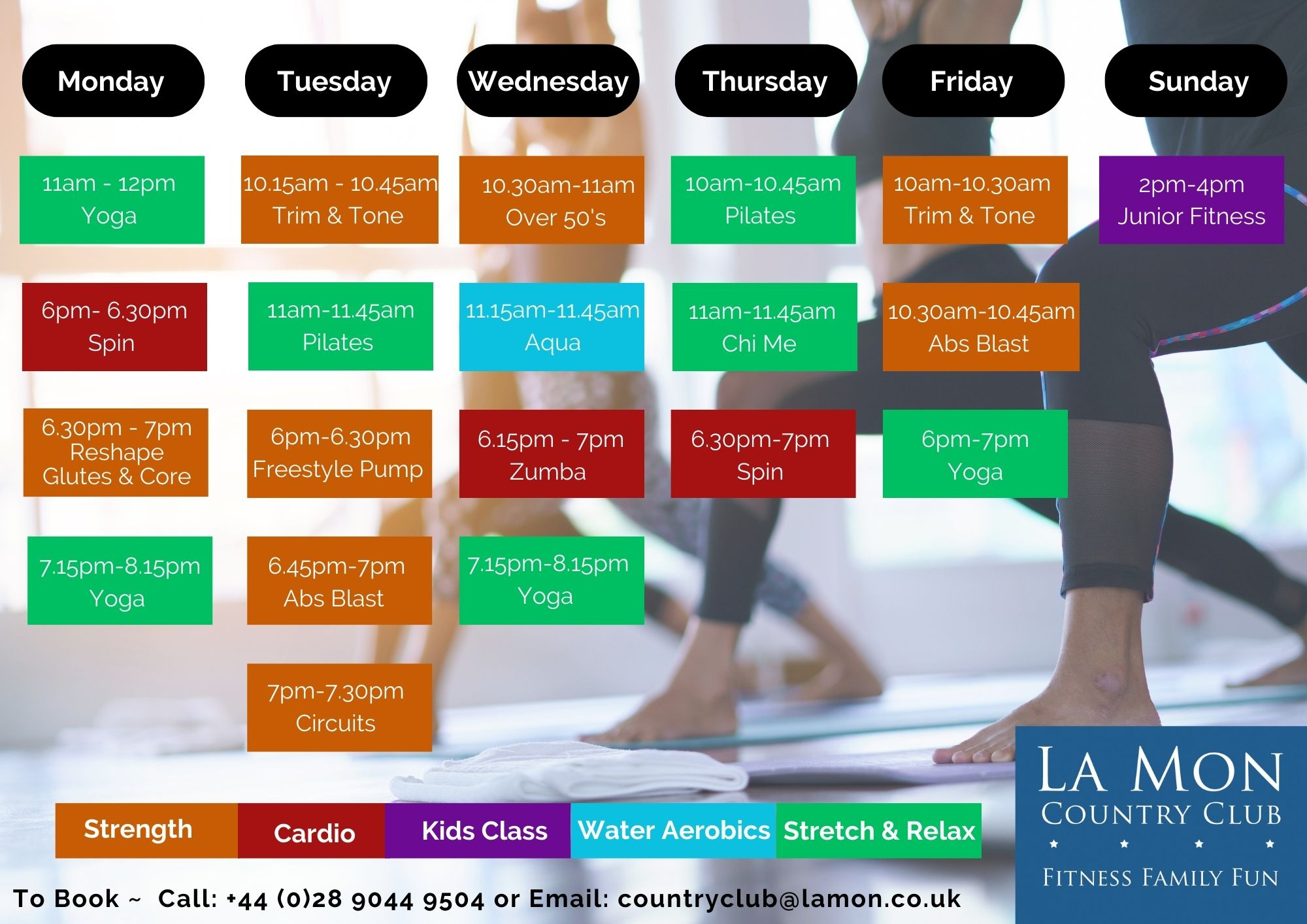 RESHAPE GLUTES & CORE - This progressive class that combines weights, cardio, and bodyweight to put a focus on reshaping the legs, glutes, and mid-section for everyone. The class allows you to have fun while trimming down any areas you don't like while building the areas you want in a fun and encouraging environment.
CARDIO BLITZ - High tempo cardio-based class aiming at burning as many calories as possible in a short period of time, the classes focus on traditional styles of High Intensity Interval Training (HIIT) with the main aim building your fitness levels up while keeping the heart rate in the maximum fat burning zone.
BOOTCAMP - This class involves a combination of both bodyweight and free weight exercises that will help boost both your strength and endurance with the aim of improving overall body composition and fitness.
CHI ME- Is a simplified and accessible form of Tai Chi. It gently helps to improve overall health and reduce stress. It improves posture and balance and helps strengthen vital internal energy.
Please pre-book your fitness class by calling the Country Club Team: 02890449504 or email: countryclub@lamon.co.uk
Cancellations must be made at least two hours before the class commences.
Download Class Timetable